BitimexHome was born out of a deeply personal experience of loss and resilience. We understood that home is the heart of our lives, and the kitchen is its beating center. It became our mission to bring joy and togetherness into our everyday cooking experiences through the use of simple tools.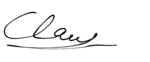 LEARN MORE
I absolutely adore the fact that these splatter screens come in various sizes. It's especially challenging to find the 8-inch size, which we find ourselves using constantly. Not only are they effortless to clean and use, but they also do wonders in maintaining a cleaner stovetop. This purchase has been a delightful investment and certainly worth every penny spent.
In today's world, it's refreshing to see a company that prioritizes customer satisfaction. At every turn, Bitimexhome goes above and beyond to ensure that I am happy with my purchase. This level of commitment to service is truly commendable and provides peace of mind knowing that assistance is just a call or message away.
I recently purchased the proofing basket set. It's an absolute gem, especially for new bakers like me. It exceeded my expectations by providing everything I needed. The adorable stencils added a delightful touch. The craftsmanship of the banetton is exceptional. A heartfelt thank you to BitimexHome for offering such a fantastic product!
LATES FROM BLOG
The freshest and most exciting news